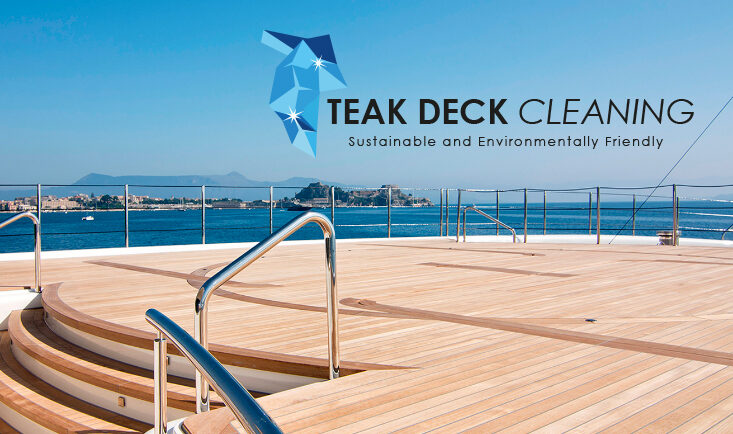 Looking for a way to clean your super yacht teak deck in a sustainable way, we provide you the best solution. As we all know, teak starts to change color and suffers from salt water and the sun.
If this is the case on your boat, get in touch with Teak Deck Cleaning and we will refurbish all your teak deck (we can clean some furniture as well). All done within a few days (depending on the amount of work) in a sustainable and environmental way!
Sustainable/Green and Environmentally Friendly
We use dry ice pellets and this is considered as one of the greenest ways in refurbishing teak deck cleaning. All is non toxic and sublimate harmlessly into the atmosphere leaving no secondary waste behind. There is no need to scrub or use harsh solvents on your yacht. The green solution is even helping to reuse carbon dioxide as the pellets are made using CO2 recycled from other industry processes.
The dry ice pellet is so small it will reach into all wood! It is safe to use on wood and can be used with no fear of damage your deck or other parts of your super yacht. The pellets are so small in size, but the cleaning power is uncontested when blasting at highspeed in a group. It will give your teak deck a thorough cleaning and will look amazing again.
The complete teak deck will be directly dry (unlike washing or cleaning like sanding) and we can move on to the next step. In close cooperation with a well-known company, we have developed a special coating to seal the teak deck that will give the look and feel like new again.
Please send us an email and talk about the possibilities:  info@teakdeckcleaning.com
The Teak Deck Cleaning team, the Netherlands
Website under construction!