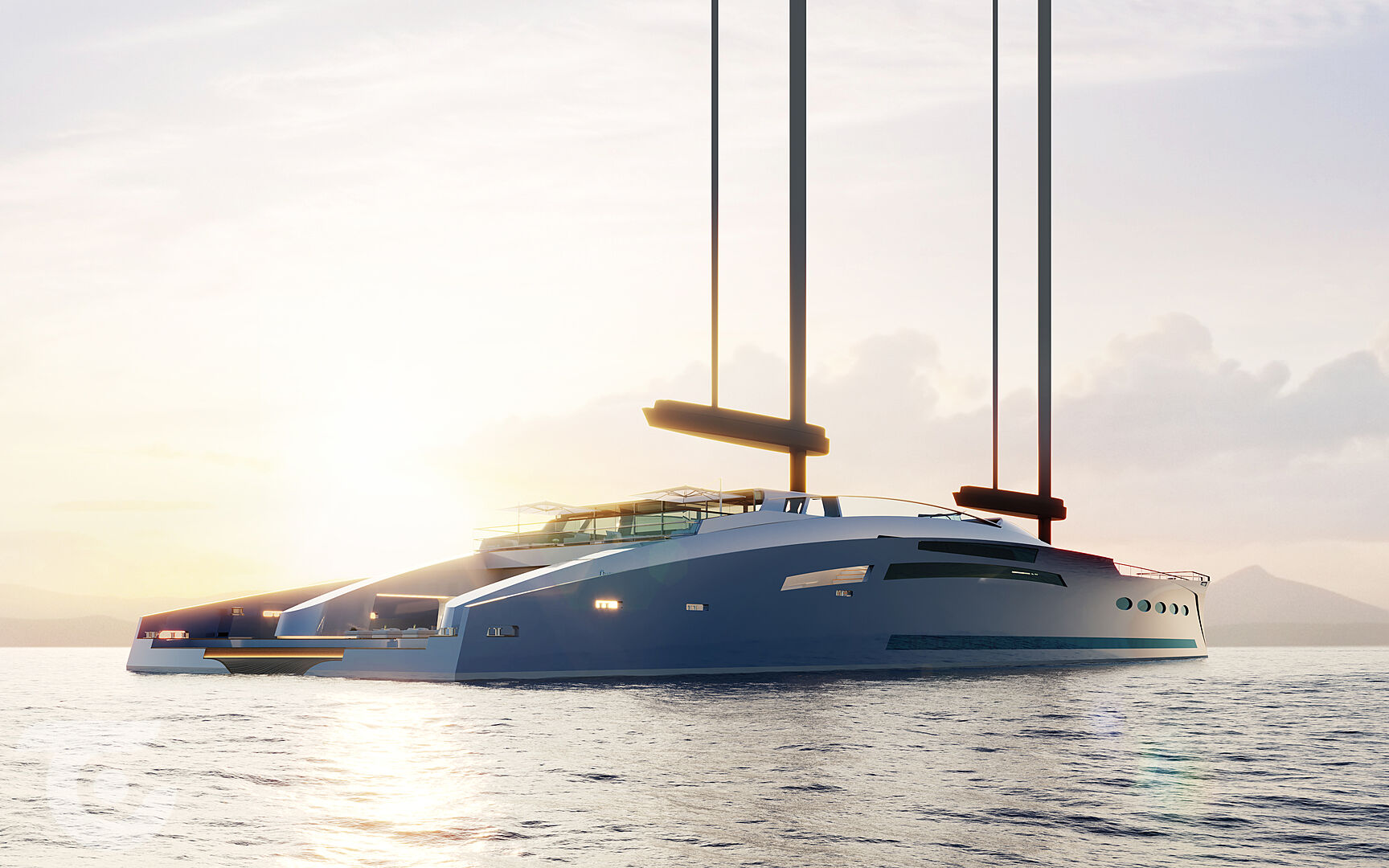 It was presented as the best of both worlds. Commercial direct Bas Nederpelt presented with Yachting co-founder Nicolas Cantenot and Jérôme Vollet the Eco Explorer concept.
It all started about a year ago and we wanted to reduce the fuel consumption as much as possible. So, we came up with a new mast system.
We had a closer look at the hull shape and came up with a much lighter shape. This again reduces fuel consumption! The Eco Explorer's computerized wings system, which prevent heeling while traveling, means that this can appear to motor yacht owners as well.
The new system makes it much more like a traditional motor yacht, Cantenot said. You only add the wind as a major component of propulsion. The regular speed "normal wind" will be up to 18 knots but the top speed will be around the 25 knots.
This concept has the possibility to produce renewable energy in 3 different ways.
Regenerate kinetic energy using water turbines
Use of wind turbines on top of the mast
Solar panels
The overall effect of using renewable energy and the other savings in weight, the fuel consumption has been reduced by +/- 50 to 70 percent compared to an equivalent boat. The concept has enough living space on board and can accommodate 12 guests in six cabins and up to 8 crew members. A large beach club and 15 metre swimming pool included.
This is all about innovation, efficiency and sustainability. We need to take responsibility in the industry and this the most perfect example of how to look at the future.
Find suppliers
Similar sustainable concepts for yachts like this can be designed, produced or supplied by various suppliers. Find some of the best suppliers for interior design, exterior design, or yards.
Are you involved in this concept, please let us know so we can update our listings. If you have any more information or news about this project, contact us.