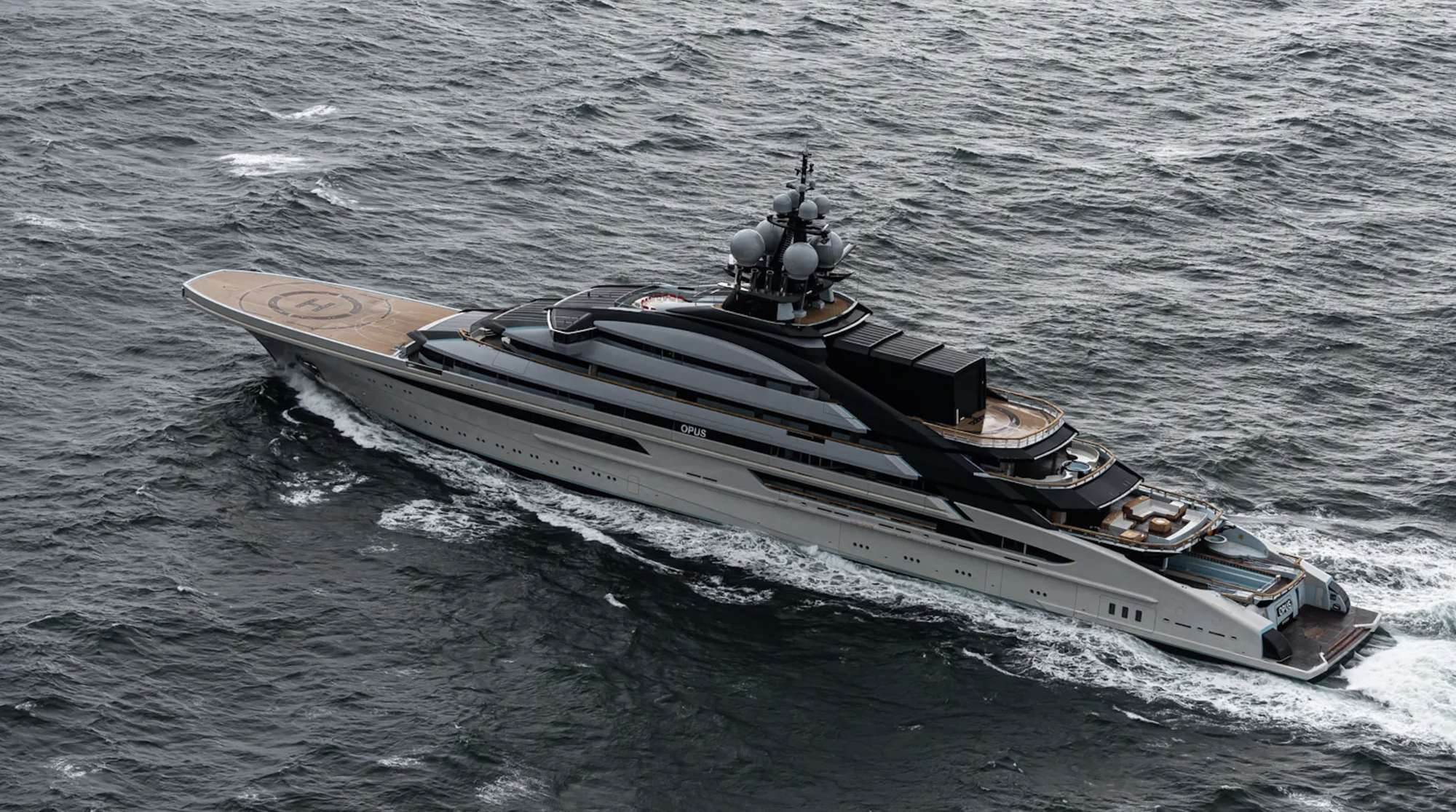 For all the suppliers this was known as project Opus. This new build Lürssen project has been revealed as the superyacht Nord and it already has embarked several sea trials. One of them was recently in the Baltic Sea and during this trail, the official name was visible for the public for first time.
The overall design is done by the well know design studio Nuvolari Lenard from Italy. They are responsible for many other successful superyachts designs for some of the leading compagnies, and Lürssen yard is one of them. A recent project is the Quottrelle (2013) and the Testaross (planned for 2022)
The Nord is managed by Moran Yacht & Ship who is taking care of the complete construction and handover process. This is the largest yacht ever sold by the company.
The Vessel has six decks including 20 cabins across the yacht and can accommodate up to 36 guests.
A large helicopter landing deck on the bridge deck with folding side platforms makes it possible to have the helicopter stowed away into the superstructure when needed.
The guests can do their work out in a large sport Centre and for the more adventure's ones they can find a diving Centre on the lower deck. An oversized swimming pool can de bound on the main deck and a lot of custom tenders and a lot of other features are available on this amazing vessel.
Find suppliers
Similar interior and exterior designs and luxury goods as in this yacht can be designed, produced or supplied by various suppliers. Find some of the best suppliers for interior design, exterior design, outboard supplies or lighting designers. Elemntz produced custom made panels for this project.
Are you not listed and part of this superyacht project, please let us know so we can update our listings. If you have any more information or news about this project, contact us.