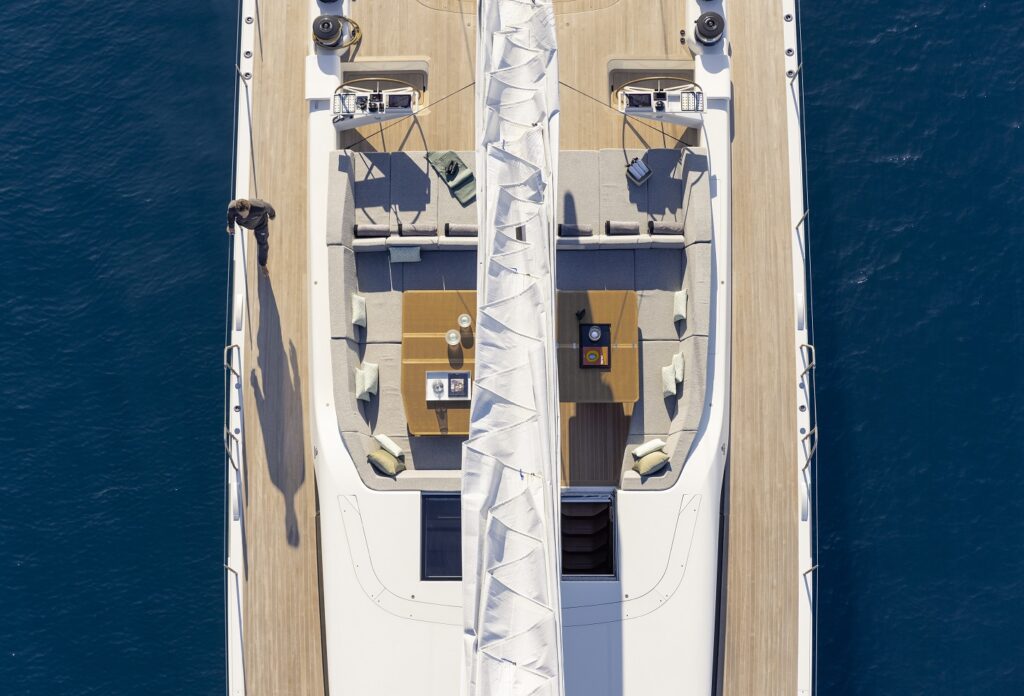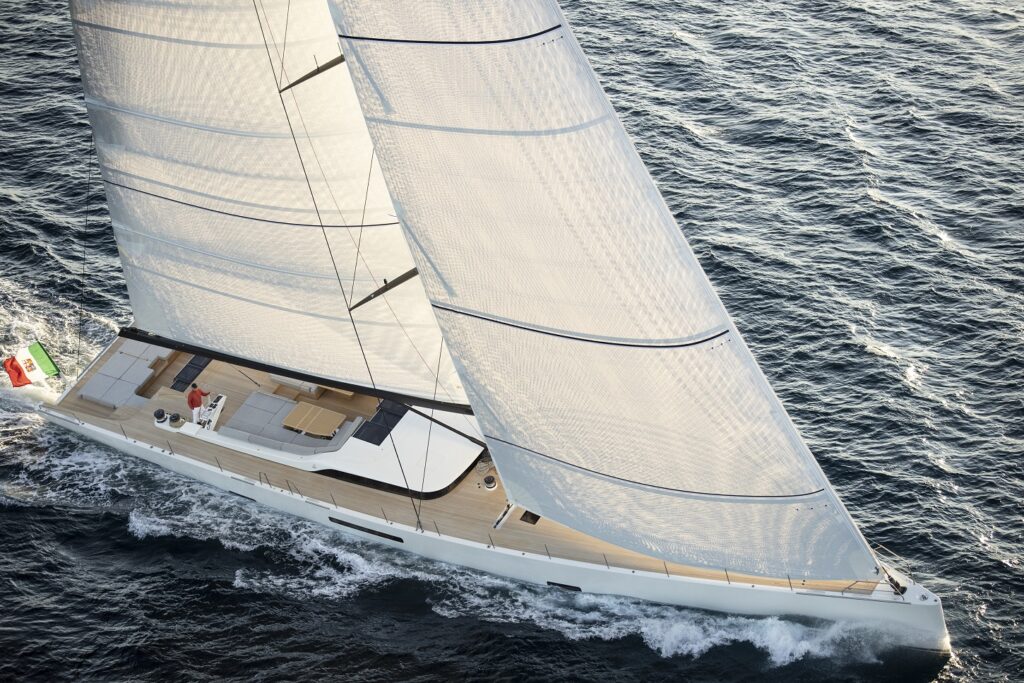 Januari 8, 2021
The International yacht & aviation awards shortlisted Solaris Yachts for Sailing Yachts Under 40 Meters.
Due to the combination of comfort, luxury, and the performance of a true racing yacht, the Solaris 111 CEFEA by Solaris makes the perfect candidate.
The owner owned many similar yachts, he grew up with boats and his goal was to go for more comfort and higher performance. As we know, not an easy task.
In this case, he was aiming for something that was not available on the market till this point. It should have the comfort found on motor yachts, easy to handle like a cruiser and keep a high performance. So basically, a Superyacht feeling with all its luxurious spaces but still an impressive race machine.
The most important aspects for the design of CEFEA is a balance between and active lifestyle with the possibility to relax with family and friends.
It was all clear for the owner from the beginning; the performance should not interfere with comfort. This yacht was built around his personal preferences. He desired generous spaces normally only found on Superyachts.
For the owner, complete privacy was very important. In close cooperation with the designer he had conceived a 40 sqm full beam master cabin including 2 separated well sized bathrooms and private access to the beach area. It possible to live in full comfort with all the privacy if he wants.
Two massive central cockpits are the focal point of social activities. The aft cockpit is very private and gives the owner complete privacy and access to reach undisturbed certain areas on the Solaris 111.
On the inside you will find the same concept as the exterior design. By keeping a generously flow, a maximum comfort is achieved and the interior spaces have the luxury from a motor yacht. The resulting sailing yacht is just amazing and fun to sail.
Find suppliers
Similar yards, boatbuilders and designers can be found on our website. Please check out one of the links. Find some of the best suppliers for interior design, exterior design, outboard supplies or lighting designers.
If you are you not listed but a part of this super yacht project or any other interesting project, please let us know so we can update our listings or add you to our list of suppliers. If you have any more information or news about this project, contact us.