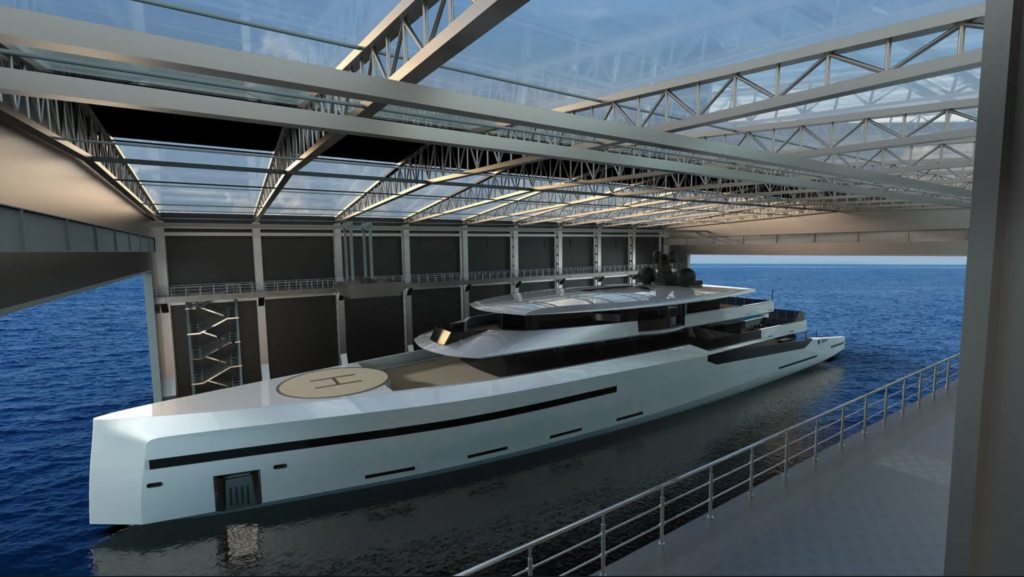 Exciting news from the Spanish design studio Bravo Yacht Design Group (BYD). They recently unveiled the 75 metre concept named Bravo 75. According to the studio, "It's a timeless and sophisticated design, inspired by sailing yachts".
Key features include ample social areas, a heliport, side access for launching and retrieving toys from the tender garage and a flybridge equipped with a Jacuzzi and panoramic views.
The concept has a unique "triple hybrid propulsion solution" And looking at the IMO Tier III deadline, we are happy to see that alternative propulsions systems are being considered for future superyachts. The diesel hydrogen and electrical propulsion provides the Bravo 75 full versatility to be silent, efficient and eco-friendly. It should give a projected top speed of 18 knots and cruising speed of 14 knots.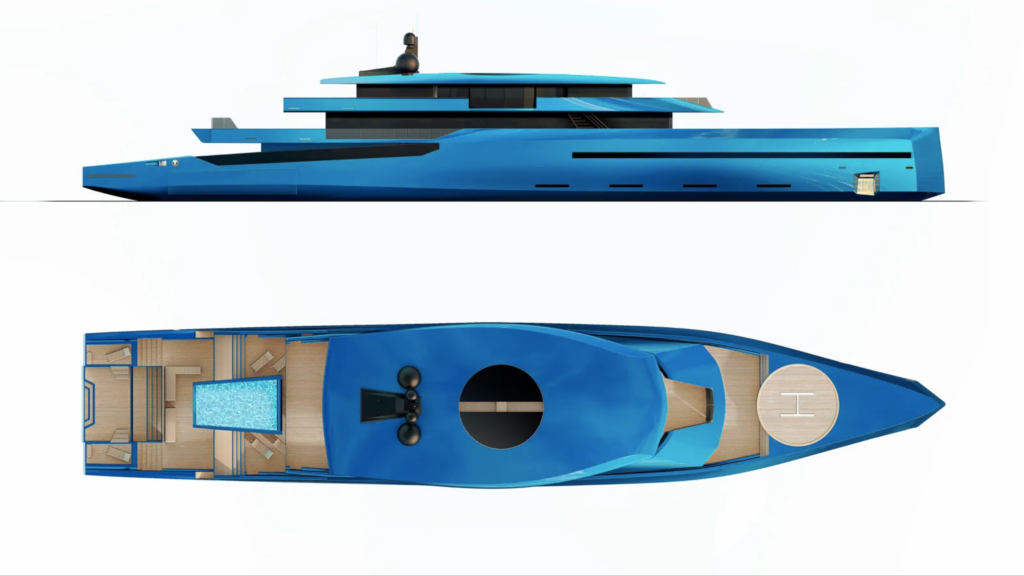 As we are looking for sustainable solutions, this is certainly one to look out for. It equipped with a jacuzzi and panoramic views throughout. Thanks to the sliding glass walls and glazed guardrail, guests can enjoy this great view any time around. A Heliport, side access for toys from the tender garage and luxurious socials areas will make this a perfect place to relax.
The interior is open and light. There is room to accommodate a total of 12 guests in a master cabin. There is one VIP, a twin and three doubles. The crew is located at the bow on the second lower deck and can accommodate 21 persons.
Find suppliers
Similar interior and exterior designs and luxury goods as in this yacht can be designed, produced or supplied by various suppliers. Find some of the best suppliers for interior design, exterior design, outboard supplies or lighting designers.
Are you not listed and part of this superyacht project, please let us know so we can update our listings. If you have any more information or news about this project, contact us.